For many years we are already conducting the lease of our exceptional, prestigious real estates. Depending on the activity profile of Tenants we offer the following commercial properties for the lease:
retail and commercial spaces, also located by the Nowy Swiat street in Warsaw,
first-class office spaces (high standard of the finish), also located by the Nowy Swiat street in Warsaw,
residential spaces (also the high standard), for lease for: employees of embassies, companies, etc.
For years we are cooperating with many international and Polish estate agencies.
Our most premium real estates, enjoying the great interest amongst Tenants, are historical buildings located by hight street Nowy Swiat in Warsaw.
Historical building (called Sulkowskich Palace) at Nowy Świat 64 street - the longest tenement on Nowy Swiat, measuring as many as 62 metres of the length, being on the spot of ancient Palace Sułkowskich. Thoroughly rebuild in 2003, having unique commercial-service spaces for lease on the ground floor and office spaces on higher floors (www.nowyswiat64.pl).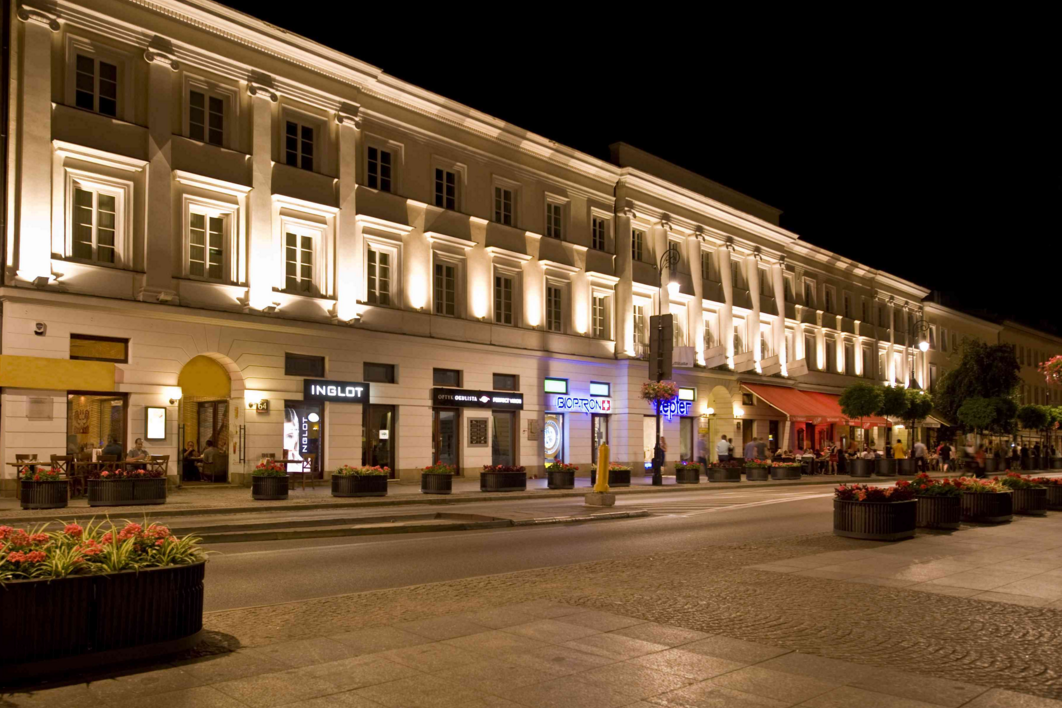 Unique tenement at Nowy Świat 47 street - "the pearl" on the Warsaw Royal Route, former home of writer Joseph Conrad (1861) and composer Karol Szymanowski (1924-1929). The real estate has to let premium retail and luxury office spaces (www.nowyswiat47.pl).